Snapshot News from Technolink Members



General Larry D James of the Jet Propulsion Lab (JPL) shares exciting news about the Cassini Spacecraft. Many of you will remember its launch in 1997 from Cape Canaveral. On September 15, after more than 20 years of discovery and 13 years of gathering extensive data about the giant planet, Saturn, it was time for Cassini to take its "final plunge." Watch the video by clicking below.



___________________________________________________
Kent and Kevin Peterson of P2S Engineering reveal the first ever Net Zero Energy building at California State University, Long Beach. P2S, in partnership with ZGF Architects, MHP Structural Engineers, PSOMAS and Vantage Technology, announces The College of Continuing and Professional Education, offering 35,000 additional square feet of classrooms and a conference center, to be completed in fall 2018. A Net Zero Energy Building produces as much energy as it uses over the course of a year. The building's orientation and window placement maximize daylighting and minimize electric lighting during the day. The windows also allow for natural ventilation to the spaces and, combined with the use of ceiling fans, minimize HVAC energy costs. Water conservation strategies like smart fixtures, aerators, and storm water capture, minimize water use. These elements – along with rooftop solar panels - combine to achieve energy neutrality.
___________________________________________________

Feyzi Fatehi of Corent Technology shares a glimpse into the next wave of software: cloud computing. Working with Amazon Web Services, Corent offers a diverse set of applications and a platform for end-to-end migration. Click on the image below to watch the video.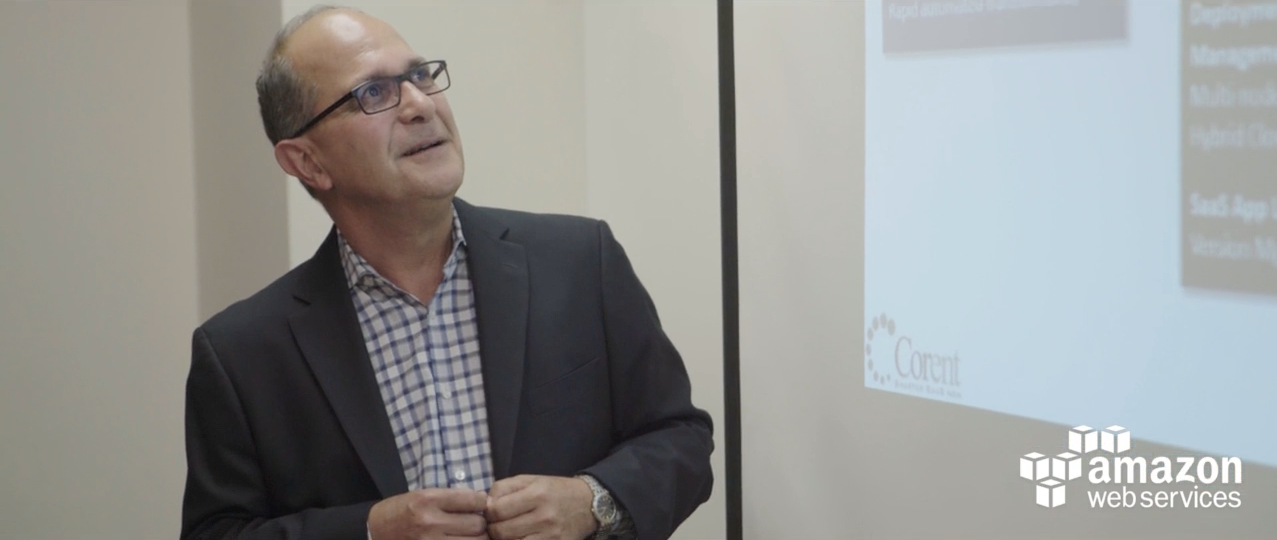 ______________________________
_____________________
___________________________________________________
Brian Keith of the Department of Homeland Security reminds us that October is National Cyber Security Awareness Month. The Internet touches almost all aspects of everyone's daily life, whether we realize it or not. National Cyber Security Awareness Month (NCSAM) is designed to engage and educate public and private sector partners through events and initiatives to raise awareness about the importance of cybersecurity, provide them with tools and resources needed to stay safe online, and increase the resiliency of the Nation in the event of a cyber incident. Take a look at themes for each week in October plus toolkits and resources,
here.

___________________________________________________

A special thanks to Pasadena Star News for their feature of David Eads' presentation from our Fall forum. Red the full article here.